Airsoft Dealer Information

---
"More storage, zero safety issues, and the same power. You'll never use a LiPo again.

Titan is a gamechanger, and I can say that with confidence because our products are used by NASA and international groups for ground and air technology. Titan has the reputation and the product to back its name, and for that reason it was a no brainer to enter the airsoft market." -Matt, Vice President of Airsoft, CMO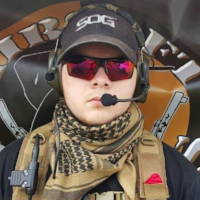 ---
Who is Titan?
Titan is an advanced lithium ion battery design and production company based in the United States of America. Starting in 2015, our Arkansas headquarters is totally committed to innovative product design, perfect production, and excellent customer service.
Why is Titan Better?
Titan makes and sells advanced Lithium Ion batteries that:
    ● Store up to double or triple the energy when compared to their airsoft LiPo battery counterparts
    ● Can last over 300 charge cycles and hold their charge for ages without losing power
    ● Have no memory, charging from any charge state without damaging packs
    ● Are incredibly strong and safe - our cells are metal, making them very strong and durable
What Titan offers Dealers
Great discounts on quality Titan products:
    ● Titan offers a competitive discount off suggested retail to approved dealers, giving dealers most of the profit.
    ● Customers have returned less than 2% of their orders since we've launched
    ● Near perfect product quality, with a pack failure rate of 0.012%.
We are your partner:
    ● Dealer websites will be featured and a link provided on our website GetTitanPower.com
    ●We will send an email to all current customers in the region informing of the new dealer addition
    ● Available on Facebook, phone, email, and ready to do whatever it takes to make dealers successful
    ● Fast delivery - we're committed to staying in stock and delivering quickly
How to Become a Dealer
Contact our Vice President of Airsoft, Matt, by emailing matt@gettitanpower.com
Additional Details / FAQ
    ● All suggested retail prices are found on our website or on our dealer price sheet
    ● Changes to suggested price will be sent to dealers 1 week before being updated on GetTitanPower.com
    ● Dealers can set prices based on regional cost and demand
    ● Dealer is responsible for import costs which may include shipping, tariffs, customs fees, etc.
    ● Titan does not offer consignment at this time
    ● Titan cannot sign exclusive reseller contracts at this time
---
---