Home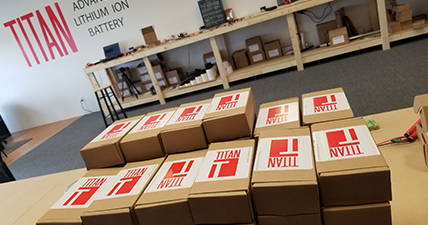 Titan is an advanced lithium ion battery design and production company based in the United States of America.
Starting in 2015, our heaquarters in Northwest Arkansas is totally committed to innovative product design, perfect production, and excellent customer service.
Inside beats the heart of a Titan.
STAY IN TOUCH!
Join our exclusive mailing list to receive product discounts, offers, sales, news, new products, and all things Titan!